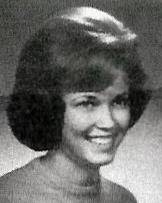 CAROL JOHNSON: A funeral Mass for Carol Ann (Johnson) Byrne, 32, of Miami, FL, was held December 11, 1978 in Miami with burial in Ft. Lauderdale, FL.

Carol Ann Johnson was born July 23, 1946, in Mitchell, SD to Mr. and Mrs. Nels Johnson. She died December 8, 1978, in a Miami hospital. She graduated from Notre Dame High School in Mitchell, SD in 1964 where she was a cheerleader and Homecoming Queen. She attended South Dakota State University in Brookings for one year. She worked in Omaha and then moved to Miami in 1966.

On September 7, 1968, she married Bob Byrne of Mitchell. Survivors include her husband; three sons, Sean age 6, Chris, 5, and Todd 23 months old, all of Miami; her mother, Mrs. Margaret Johnson of Mitchell; and two sisters, Mrs. Don (Mary Lou) Knippling, Gann Valley, and Mrs. Joe (Colleen) Nesladek, Chamberlain.


(Carol's son, Chris, was killed in an automobile accident in 2003.)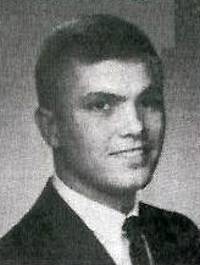 MICHAEL VANCE: Michael C. Vance, 50, Mitchell, died Tuesday, September 10, 1996, at Queen of Peace Hospital.

Funeral services were held on Saturday, September 14 with burial in Calvary Cemetery in Mitchell, SD.

Mr. Vance was born on September 21, 1945, at Pierre, the son of Omar and Nellie Vance. He graduated from Notre Dame High School in Mitchell, SD, in 1964, and Dakota Wesleyan University. He was a member of Holy Family Catholic Church.

Survivors include: his step-father, Howard Breer, Mitchell; one brother, Mark Vance, Elk Grove, CA; and one sister, Connie Dolan, Puerto Vallarta, Mexico. He was preceded in death by his parents.


(Mike's sister, Connie, died not long after Mike passed away.)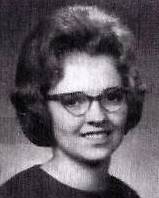 Yvonne Adams: Funeral services for Yvonne Adams, 19, were held on July 23, 1965, with burial in Calvary Cemetery in Mitchell, SD.

She died Sunday, July 19, in a three-car accident on Highway 37 a mile and a half north of Mitchell when the convertible in which she was riding overturned. Also killed was Patricia Fay Corcoran, 21. Two other occupants of the car were hospitalized in critical condition.

Yvonne was born in Murdo, SD, on March 11, 1946. She graduated from Notre Dame High School in 1964. She was a student at Dakota Wesleyan University at the time of her death
She is survived by her parents, Mr. and Mrs. Donald Adams, Mitchell; two brothers and two sisters. One sister, Elaine, preceded her in death.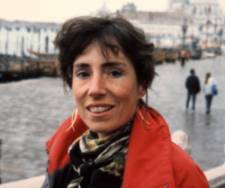 Carol Grant: Carol Grant, 55, San Francisco, formerly of Mitchell, died on Wednesday, October 2, 2002, at University of San Francisco Medical Center, San Francisco, of a brain aneurysm. Memorial services were held at a later date. She was born on December 4, 1946, at Mitchell, SD to Harold and Vera Grant. She graduated from Notre Dame High School, Mitchell, in 1964. She attended Presentation College, Aberdeen, SD; and graduated from Marquette University in 1969.She taught at O'Gorman High School, Sioux Falls; and Roncalli High School, Aberdeen. In August 1991, she married Saul Feldman in San Francisco, CA.

She was survived by her husband; her mother; three brothers: Richard and wife, Mary, Afton, MN; Don and wife, Jackie, Brooklyn Center, MN; and Phil and wife, Maria, Almeda, CA; one sister, Judy, San Francisco, CA; eight nieces and nephews; and one grandniece. She was preceded in death by her father and sister, Joanne.